By Martin Livingston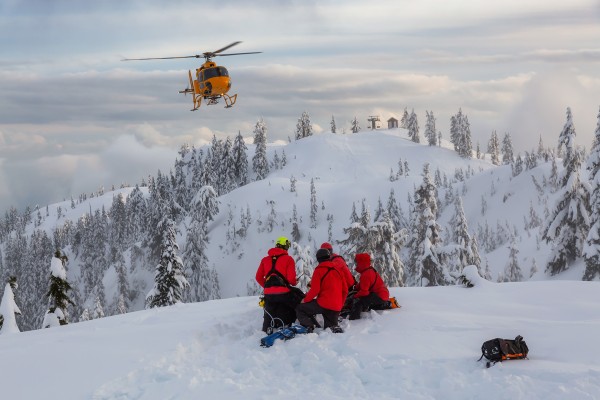 As the days grow longer, thousands of outdoor enthusiasts head into the BC backcountry in search of solitude and adventure.  As inviting as the province's lush rainforests, rugged mountains, and winding trails are, they also play host to unpredictable and potentially dangerous terrain, weather, and wildlife.
We rarely embark on an outdoor adventure with the expectation that something will go wrong. However, the BC wilderness can be deceivingly treacherous where seemingly minor setbacks can balloon into major emergencies while people wait for Search and Rescue (SAR) teams to arrive. 
East Vancouver photographer and documentary cinematographer Christopher Morris knows the risks of BC's backcountry all too well. As a 25-year veteran of Lions Bay SAR, he's responded to hundreds of emergency calls. 
"Our team responds to about 35 calls a year," he says. "Lions Bay has advanced, complex terrain. It's steep, it's rugged and it's very prone to avalanches. Most of our calls are in late spring and early summer, but when we do get a call in the winter it's usually very serious."
Last year, BC's SAR volunteers responded to 1,636 incidents rescuing over 1,000 people from precarious situations in parks, recreation sites, backcountry areas, and trail systems.
As an avid mountaineer, rock climber and skier, Christopher says search and rescue has provided some of the most rewarding moments of his life as well as some of the most difficult. "The hardest thing as a search and rescue volunteer is when you don't find somebody and there's a tragic end. When you have to wind down a search without finding someone, it's extremely difficult for the missing person's family.  It's also very hard on the searchers because we do this to bring people home."
"One of the biggest reasons people get into trouble is because of complacency." "Because the mountains are so close, so accessible, people have a tendency to underestimate how serious the terrain is.  When it's shorts and T-shirt weather in Vancouver and people think it's a great day for a hike, what they don't realize is that in April, May and June there still could be three metres of snow in the mountains."

~Christopher Morris
Avalanche season in BC starts in November, with risk extending into May. Before heading into the mountains, skiers, hikers and snowshoers should check the most recent avalanche bulletins and weather forecast through Avalanche Canada to gauge the risks. One minute of research on the website could save your life.

Trip Planning

Everyone can reduce the risk of becoming a SAR statistic by following the three Ts: Trip Planning, Training, and Taking the Essentials. 
The first step of any trip plan should be to research and know where you're going. Talk to someone who has done the trail before, check the local conditions, weather patterns, and daylight hours. This time of year, sunsets happen early and can catch people unaware. Trip planning also includes getting to the trailhead and you'll want to check parking availability and regulations, as well as public transportation options. 
Before heading off, leave a trip plan with family or friends, detailing your intended route, equipment, departure, turnaround and return times. This will give authorities an indication of where to look if something goes wrong. BC AdventureSmart provides a free downloadable Trip Plan App that can be completed and printed off before an outing.
"Planning is everything," states Justin Darbyshire from Grand Forks SAR. "Never plan for what you want to go right. Always plan for what could go wrong."
People are more likely to become lost when they're alone. Consider adventuring as a group, particularly in unfamiliar areas. When you start as a group, the best way to make sure you finish safely as a group is to stay together and travel at the speed of the slowest person.
"Planning is everything. Never plan for what you want to go right. Always plan for what could go wrong."

~Justin Darbyshire
Whether you're ready for a multi-day adventure or a simple afternoon excursion, be sure you can handle the distance and terrain before setting out. Look up the route using a reliable source such as Gaia, FATMAP, or TrailForks.  
"That's a big one for us," says Devon Denis with Lions Bay SAR. "People not getting information from good, reliable sources and then getting into trouble because they saw a real cool picture on Instagram, but didn't actually research what it takes to get there. A lot of folks see these gorgeous pictures on social media and want to experience it for themselves, but don't realize that it's a 30-km round trip and they're getting into avalanche terrain."
Training

Preparing for any seasonal outdoor recreation activity involves assessing and upgrading your current knowledge, skills and ability and being realistic about your fitness level and limits.
"The one thing you can do to keep yourself and others safe this winter is to take an avalanche training course," advises Devon.
There are a number of clubs and groups available that organize outings by skill level, where you can meet like-minded people and develop the knowledge and expertise needed to be safe in the backcountry such as the BC Mountaineering Club and the Alpine Club of Canada.
Avalanche Canada offers a free online avalanche tutorial called AVYsavvy. Several local organizations also provide avalanche and backcountry courses such as Altus Mountain Guides, Canada West Mountain School and Mountain Skills Academy & Adventures.
BC AdventureSmart has a treasure trove of free educational resources on its website and YouTube videos on how to properly prepare and safely embark on an outdoor adventure.
Take the Essentials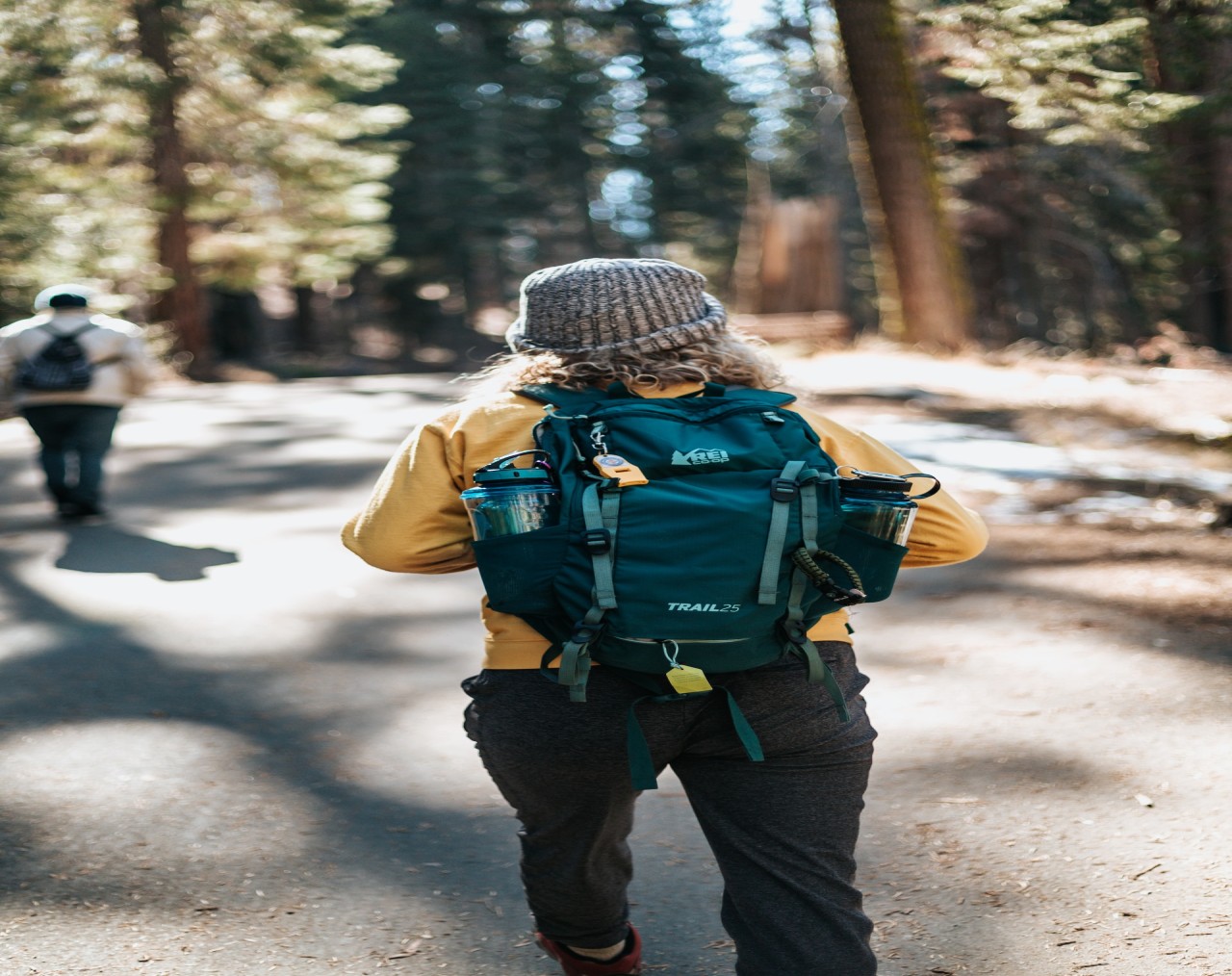 The top three reasons SAR gets called in BC are because of injuries, someone getting lost or disoriented, or people exceeding their abilities and getting into trouble.
The average SAR call in BC lasts six hours. If there's bad weather or treacherous conditions, it can take even longer.
If and when something goes wrong in the backcountry, you have to be prepared to stay in place and look after yourself for a while, so bring whatever you need for this possibility.
No matter how short or long your excursion is, always pack the 10 essentials for safety and survival and know how to use them. These include a flashlight/headlamp; fire-making kit; signalling device such as a mirror or whistle; food and water; extra clothing; navigation/communication devices; first-aid kit; emergency blanket/shelter; pocket knife; sun protection and seasonal sport-specific gear such as an avalanche transceiver, shovel, probe. 
When it comes to clothing, layering is your best option for adapting to a wide range of weather conditions. "It's good to change your base layer at the halfway mark of your adventure, particularly when you sweat," advises Julie Van De Valk with North Shore SAR. She recommends staying away from cotton clothing which absorbs moisture. Merino wool and polyester clothing are better options.
Don't rely on your cell phone as your primary communication or navigational device. Two-way satellite messengers such as SPOT, Zoleo and InReach are more reliable. Along with a hard copy map, hikers should carry and know how to use a compass. Also, be sure to bring extra batteries for your phone, flashlight and any other electronic device along with any medications you may need for an unexpected overnight stay in the wilderness. 
Grand Forks SAR volunteer Justin Darbyshire recommends that everyone in your group bring along three methods for starting a fire. "I always carry a Bick lighter, fire starters and a pack of storm-proof matches," he says. "If two people fall into a creek and get wet, you'll still have a dry pack."
He also recommends packing a light, brightly colored 5x8 ft. tarp, which can shelter you from rain, wind or sun and can easily be seen from the air. 
"It's the simple things that make it easier to find people at night," he states. "Bright, bold, reflective gear and a light is going to help us find you."
And don't forget to prepare for your canine companions. Dogs can get cold, injured or lost as well. Bring a leash, pack foul weather gear, and put a beacon on your dog so Fido can be easily found if they stray.
S.T.O.P When You Get Into Trouble
If you get lost, injured, or need help in the backcountry and have cell reception, your first action should be to call 911 on your communication device and wait for SAR to arrive. There's no charge for SAR. 
SAR advises anyone who gets into trouble to follow the S.T.O.P. protocol, which stands for Stop, Think, Observe and Plan.
STOP
If you become lost, do not keep moving. Stay put and wait for help.  Don't presume that by moving downhill that you will get back on track.  This can lead you to dangerous terrain.
THINK
Stay calm. Think back to the last place you were certain of your location. Study a map and try to identify where you are.
OBSERVE
Study your surroundings. Look for landmarks. Identify potentially hazardous areas such as tree wells or fast-moving water and keep an eye out for inclement weather patterns.  
PLAN
Take stock of what you have in your pack and pockets and develop a game plan. If you're lost or someone is injured, stay put, stay warm and wait for help to arrive.
Be cautious, ensure the safety of yourself and others, and then figure out shelter, warmth, water and food.
"Hypothermia management is the biggest thing we deal with. If you get cold, your survival outcome goes down dramatically, particularly if you're injured."

~ Justin Darbyshire
People who carry on after they become lost often stray farther from the trail and from the people who are looking for them. Going downhill often leads to natural drainage gullies with thick brush, making travel and searching more difficult. Staying put reduces the potential search area for SAR within the immediate vicinity specified in the trip plan you left with a friend.
"If we're looking in a two square km area, it's a heck of a lot easier than looking in a 20 square km area," notes Julie.
Exploring BC's mountains, trails and wilderness can be an exhilarating, rewarding experience, but it's not without its risks. Don't be ignorant, casual or complacent before setting out. Plan, prepare and pack for every eventuality so you can enjoy the splendour of British Columbian and stay safe in the outdoors. 
Essential Resources

General

Boating & Watersports

Camping

Motorsports and Offroading

Hiking

Mountain Biking

Skiing & Snowboarding
Related Impacts

3
Unsafe Behaviour, Lack Of Preparedness
Unprepared outdoor adventurists put themselves and others at risk of becoming a Search & Rescue or death statistic.
Search and Rescue incidents per year in BC

1,500

Volunteer hours spent annually on SAR call-outs, training, administration and SAR prevention in 2022

441,019

5
Trespassing & Disrespectful Use
Disrespect for sensitive ecosystems, Indigenous land, cultural sites, and private property, is hurting communities, wildlife and the environment

6
Overcrowding, Overuse & Traffic
Increased visitation is causing traffic woes, parking issues, overcrowding, and overuse in recreational areas and urban environments.