By Kerry Redman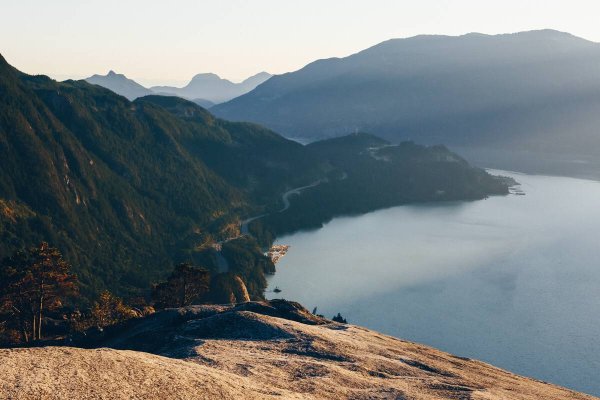 The Traditional Territory of the Squamish Nation has always been a place to connect deeply with nature. And the People of Sḵwx̱wú7mesh Úxwumixw have stewarded the lands since way before the land features and water systems became destinations for climbing, mountain biking, hiking, kitesurfing, slacklining, base jumping, and fishing. Átl'ḵa7tsem/Howe Sound was recently declared the nation's 19th UNESCO Biosphere Region–an area of global environmental significance–in present-day British Columbia, Canada. If you love Squamish, you can thank the Squamish Nation. Their stewardship of and presence on these lands are what preserved this magical thumbprint that is now host to droves of adventurers. 
Enjoy your time outside, just don't love it to death. It's important to remember that you are a guest on these lands. As the old saying goes: Fish and houseguests begin to smell after three days. Read these tips to stink less: 
Respect Your Elders!
Learn from local Indigenous leadership.
In recent years, the Squamish Nation, with the support of settler allies, has guided successful work to undo the negative impacts of colonialism on the land, including the negative effects of decades of copper mining on local waters and marine life. Allyship means amplifying Indigenous voices and striving towards a more equitable society. Indigenous Peoples engage in collaborative relationships with many individuals and organizations, including members of the local community, recreation groups, government agencies, conservation and other non-profit organizations. 
Many local mountain biking trails make use of spaces that were once places for harvest or ceremony, but have since been destroyed. Learning to use the space together in a respectful way requires you to learn how to not be part of the colonial problem but part of the solution as an ally. Together, the Squamish Nation and allies have worked to restore the herring population after a century of absence and have also made changes to the local spit to reopen a traditional salmon migration path. 
Local lands and waters have specific cultural significance to the Squamish Nation. Your rock walls are legendary leaders and longhouses.

For example: the iconic granite monolith in Squamish known as The Chief has a name. It is Siyám Smánit, referring to something deeply respected, such as a leader, role model, teacher or elder. He's always watching. Respect his wisdom. For Squamish Nation, Siyám Smánit was a longhouse that held great feasts and was transformed into a monolith by supernatural beings called transformers.  
Check out this map of places of cultural significance and sensitive areas identified by the Squamish Nation. Look familiar? You could lay it over a map of the most popular locations for adventuring in the area and the two would be almost identical. It's not a coincidence–these are special places, for so many reasons.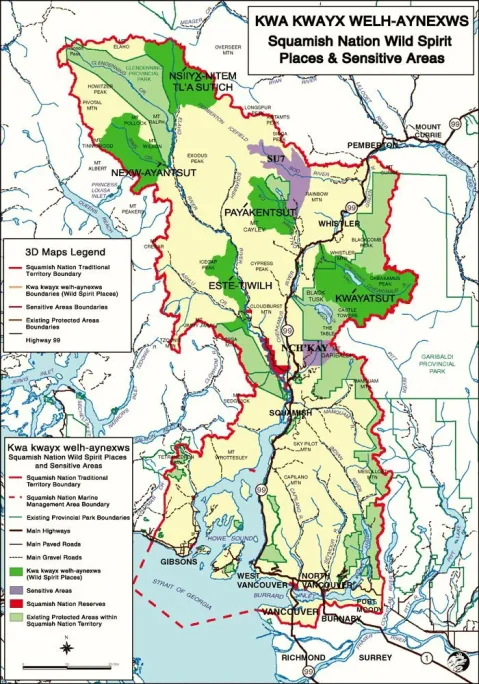 Do Your Duty
Just not near the water, trails, or our homes.
When you've got to go, you've got to go.  But all the world is not your toilet and there's nothing quite like stepping in (or watching your dog rolling in) an exposed deposit of human waste. It's common Indigenous law (and just plain common sense) to not s*** near water systems or where you eat. Many Squamish Nation members harvest food and medicine from areas that also make ideal campsites. It's not just spiritual–it's straight-up bacterial–and plain unwise to drop your load near natural resources that you, too, may need. Heck, you can survive a whole summer on the abundant berries and clean water in the area. 
Put your dookie where it belongs. Do yourself a solid and dig a proper hole for solid waste–away from common areas, and harvestable plants and waters that sustain local human and wildlife. Check out this District of Squamish map of public toilets and sani-dumps.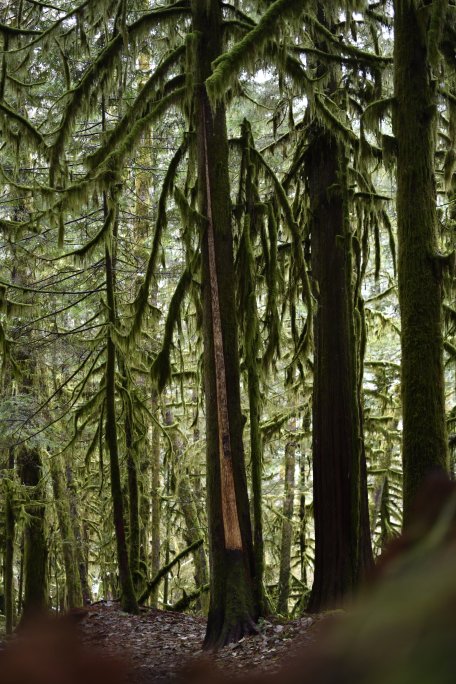 Be A Good Guest
Take your metaphorical shoes off before you come in. 
Your favourite climbs, hikes, fishing spots, and campsites in the area are all on Skwxwú7mesh-ulh Temíx̱w. Summit, snag a salmon, or enjoy a swimming hole— but be a good guest on the Nation's lands and waters. If you visit somebody's home and they ask you to take your shoes off, you take your shoes off! Same here. If they ask you to stay out of a particular room, you do.
Squamish Nation has "no trespassing" areas that should be respected. It's less about keeping strangers out and more about preserving places of cultural significance used by Squamish Nation families for generations–like traditional fish camps out in the valley on the Squamish River. Check a map if you're not sure and observe Squamish Nation signs. The wilderness is vast—just find a more appropriate place.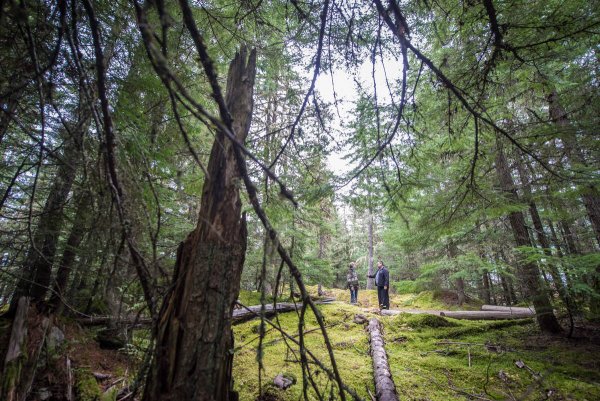 Recreate and Reconcile
We can have both. 
Local sports societies and municipal governments acknowledge a willingness to work with respect for Squamish Nation governance and law—this is an important first step. Honouring local protocol and systems in your actions on the land is an important next action towards reconciliation. 
Do the right thing. Don't cut corners when it comes to respecting local lands and waters, and honour the wisdom of the traditional stewards.
Learn more about Sḵwx̱wú7mesh Úxwumixw stewardship initiatives and protocols. Respect sensitive and culturally significant areas. Follow local and Indigenous guidance regarding regulations like fire bans, non-motorized zones, and no entry areas. 
Love it, just don't love it to death.
Essential Resources

General

Boating & Watersports

Camping

Motorsports and Offroading

Mountain Biking

Skiing & Snowboarding
Related Impacts

4
Lack of Respect - People & Environment
From trampling on trails to human-caused wildfires, disrespectful behaviour is creating conflict between user groups and damage to the environment and communities.
Percentage of human-caused wildfires in BC

42%

5
Trespassing & Disrespectful Use
Disrespect for sensitive ecosystems, Indigenous land, cultural sites, and private property, is hurting communities, wildlife and the environment